Social Media Follow Buttons Bar PRO
Premium WordPress Plugin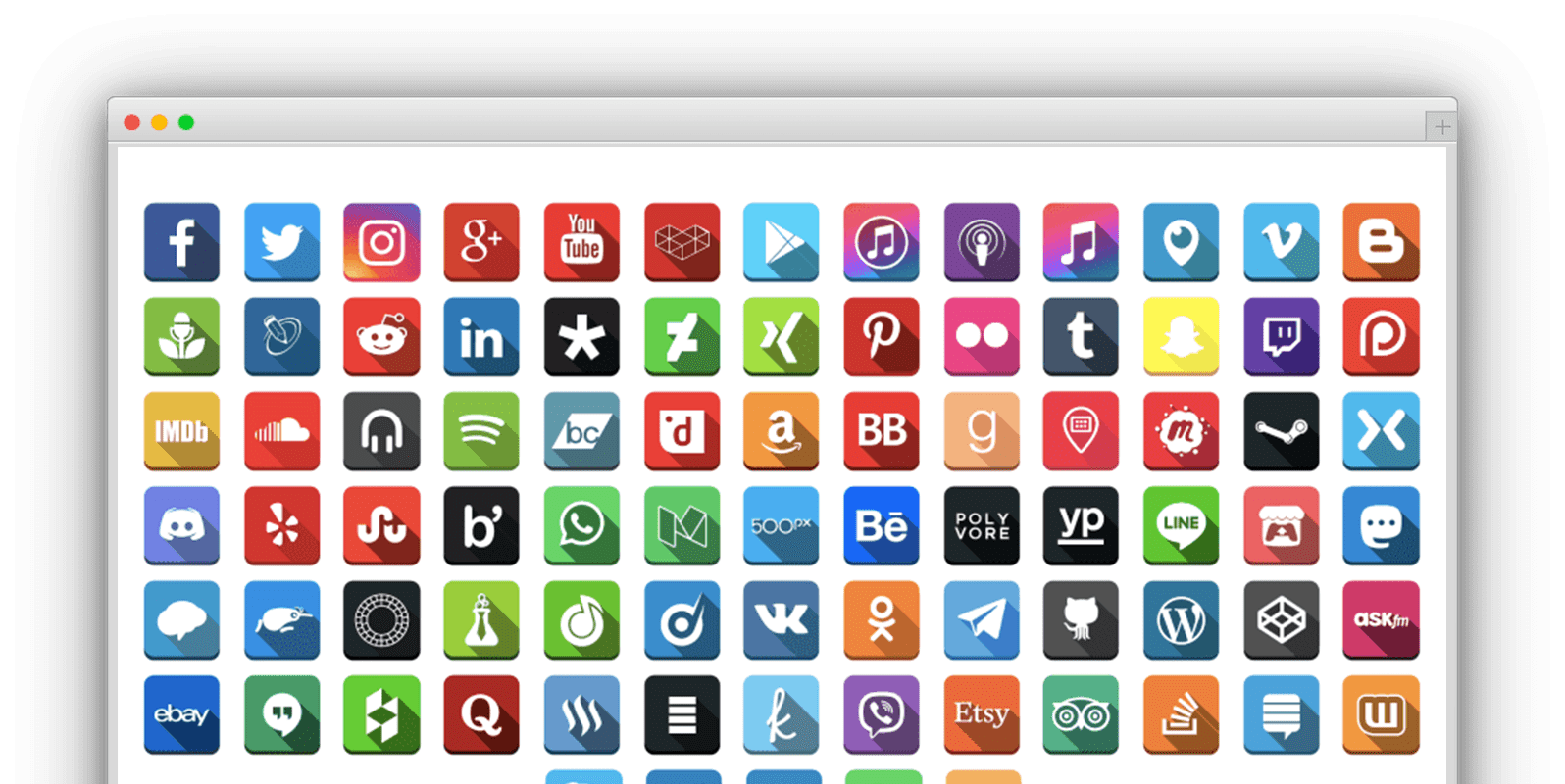 "Social Media Follow Buttons Bar PRO" is a premium WordPress plugin that gives you the ability to easily and safely add a smart bar with social media follow buttons (not share, only links to your social media profiles) to any place (post content, page content, widget, sidebar, header, footer) of your WordPress website. This is a "PRO" version of the plugin "Social Media Follow Buttons Bar". More features, more power. Up to 10 buttons bar instances, Separate settings for buttons bars, and much more.
The social media follow buttons bar - is a bar with set of icons of the popular social media which are linked directly to your profile on this social networks. I.e. clicking the Facebook icon will take the user to your Facebook page, clicking the Twitter icon will take them to your Twitter page.
Unlike the other plugins, this plugin creates a live bar. The bar automatically adapt to the width of the block where it placed. If the buttons do not fit to the one line, then they will be placed on multiple lines. So they can be arranged horizontally or vertically, in one line or in a few, and all of this is done automatically.
This plugin give you finer control over buttons. You can configure they on plugins settings page. You can choose the size of icons, choose open link in current tab or in new, and etc. Also you can have the social media follow buttons automatically added to the bottom of all Posts and/or Pages, or position them manually using either a widget, shortcode or template action hook. If you want more options, then let us know and we will be happy to add them.
Its purpose is to provide a familiar experience to WordPress users. You don't need to edit any file of your theme, this plugin will do everything for you. It's just plug and play, no tedious configurations or hacks, just install, enable and start enjoying your fancy social media follow buttons. It's that simple! In addition, your social media follow buttons will be compatible with all major browsers and work with any theme.
A Powerful Feature Set
In order for us to maintain such a robust core across all of our WordPress plugins, we work hard to always stay consistent with our philosophies and approach in everything that we build. So the following is what you can expect in a WordPress plugin from Space X-Chimp™.
Beautiful Design

User friendly settings page with a beautiful and pixel perfect design

Fully Responsive

Optimized for use on desktops, tablets and mobile devices

Cross Browser

Tested across major browsers: Safari, Chrome, Firefox, Opera, IE

SEO Friendly

Designed with search engine optimization in mind

High Security

Uses advanced technologies to ensure data security

HTML5 & CSS3

Amazing possibilities with latest versions of HTML and CSS

Multilingual

Available in several languages like English, German, French, Spanish and Russian

Translations Ready

Ready for new translations. Just use a POT file included or WordPress.org translator

RTL Compatible

Compatible with right to left languages like Hebrew, Arabic, Persian and Urdu
Just look at it and you'll love it right away
Testimonials
Used and trusted by 20,000+ lovely customers all over the world. These are a several reviews for both the free and premium version of the plugin. All reviews of this plugin you can find here.
Arthur Gareginyan does great work! You never know how good someone is until there are problems to solve. Only then do you find out their ability and speed to get them fixed. We needed to add a Meetup button to his toolbar. One request and it was added. Thanks Arthur!
thebirdman
This plugin gives me everything I am looking for. And, for the icons that are not there the developer provides great support. Easy to use!
daveguz
Asked for an new feature and the developer Mr.Arthur Gareginyan updated the plugin on the same day.
santhoshsandy
spent ages looking for a nice neat 'light' plugin that also supported email links, found this one and its ace. i also had a little CSS issue with my theme that the author helped me with almost immediately … much appreciated 🙂
sandman112
Added my links to the social sites I wanted included. Clicked a box in settings to add it to all pages. Bam! That's it, it just works.
murgatroyd
Icons and spacing can be customized and using the shortcodes allows you to place the toolbar exactly where you want it to appear.
Watergal
Very easy to install, setup and change if required
Hugh07
Simple to use; documentation helped me install buttons exactly where I wanted them. Thank you!
doornum3
Great plugin. Easy to set up and does the job perfectly.
mwattsvic
I tested 5 or six plugins and this was the most flexible of them. ... Շնորհակալություն Arthur!
m0911
Exactly what I was looking for, a simple way to add my social profiles to my posts.
ketobobomb
I love plugins that provide succinct instructions and that are easy to set up and Social Media Follow Buttons Bar is one of them. Plus, the interface is crisp and clean (some developers clutter their pages with too much stuff–usually sales pitches). The plugin worked right away, no hassles, and it looks good ...
markworthen
Cute Buttons, Easily installed, All the social sites you can think of and more. Thank you!
sallyhyland
It's easy to configure and looks good. Recommend!
astreetweb
This is a great plugin! I've tried several others social media plugins and none have been as easy to use as this one. Very straight forward design without all the unnecessary options. ... Keep up the great work!!
mpnica
This is a great plugin for social media (and other similar kinds of) sites. It puts all the icons in a row with attractive icons, and you can pick from a HUGE list of websites. If the site you want isn't there, and it is a social posting site, email the programmer, and he'll add it for you. Highly recommend!
shannonfisher
I tried a few different social media button plugins before I found this one, and this one is by far the best. It's super easy to install and use, it has tons of different social network options (way more than any other plugin I found), and it looks really nice and professional! I would definitely recommend this plugin...
mquirk
Extremely easy to manipulate! Great, timely support – great plugin!
kdavis817
Free or Premium, the choice is yours!
The PRO version of the plugin is currently in the active development stage, which means that in the shortest possible time many new features will be added to it. Actually we are already preparing new versions for publication, and now they are undergoing testing.
Features
Social Media Follow Buttons Bar
Social Media Follow Buttons Bar PRO
Automatically display buttons bar in all posts and/or pages
Display buttons bar in any post or page with a WordPress shortcode
Display buttons bar in widgets with a WordPress shortcode
Include buttons bar directly in your theme files with a PHP short code
Number of supported social media sites and additional links. Full list here
100
100
Tooltips with the name of social media next to each button
Ability to easily customize buttons bar by selecting the desired settings
Basic options:

Social media sites
Additional links
URLs for buttons
Button size
Button margin
Buttons bar alignment
Links open method: same or new tab/window
Caption (on/off) + text
Tooltips (on/off)
Autoload below content on Posts
Autoload below content on Pages

Additional options:

Caption alignment
Caption text color
Caption font size
Tooltips position on top, bottom, left or the right side of the button
Tooltips background color
Choose which one from your buttons bars you like to autoload
Autoload above content on Posts
Autoload above content on Pages
Buttons order: Preset order, Random order, Sort alphabetically (ascending), Sort alphabetically (descending)

Number of buttons bar instances
Only 1
Up to 10
Ability to manage buttons bars separately:

Set name/title for buttons bar
Select social media sites
Select additional links
Set URLs for buttons
Separate live preview section
Show with a separate shortcode

Clean plugin settings page. No advertising banners or donation messages
Timely support 24/7
Regular updates
Well documented
GET FREE
PURCHASE PRO
Satisfaction Guaranteed
We are proud of the quality of the products we sell. If at any time within the next 30 days, you are not happy with our product, then just let us know and you can get a full hassle-free refund!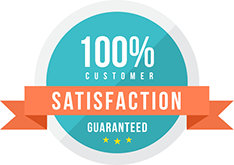 To learn more, please read the Refund Policy and Support Policy pages.
Pricing
Choose a payment plan that works for you. There are no monthly payments, usage limits or ongoing fees. You buy it once and own it forever.
great for bloggers, authors & artists
1 Site
1 Year of updates
1 Year of support
Lifetime Usage

great for freelancers & creative agencies
5 Sites
1 Year of updates
1 Year of support
Lifetime Usage
great for WordPress Multisite network
Unlimited Sites
Lifetime Updates
1 Year of support
Lifetime Usage
SECURE PAYMENTS BY GUMROAD
Prices in USD. VAT may apply.
If you have any questions, check out the Common Questions page. If that doesn't cover it, please don't hesitate to contact us and we'll be happy to help you out.
Quick-Start Guide
New to WordPress and web development? Don't worry: our step-by-step guide makes it quick and easy to manage a social media follow buttons.
Upload social-media-buttons-toolbar-pro to the /wp-content/plugins/ directory.
Activate the plugin through the Plugins tab in WordPress Admin Area.
Go to page Settings → Social Media Follow Buttons PRO.
Select the desired buttons and fill in the required fields, then click Save changes.
That's it, you're done. Enjoy your fancy social media follow buttons displayed within pages or posts.
If you have any questions, check out the Frequently Asked Questions and Instructions pages. If that doesn't cover it, please don't hesitate to contact us and we'll be happy to help you out.