About Us
Who we are and Where are we from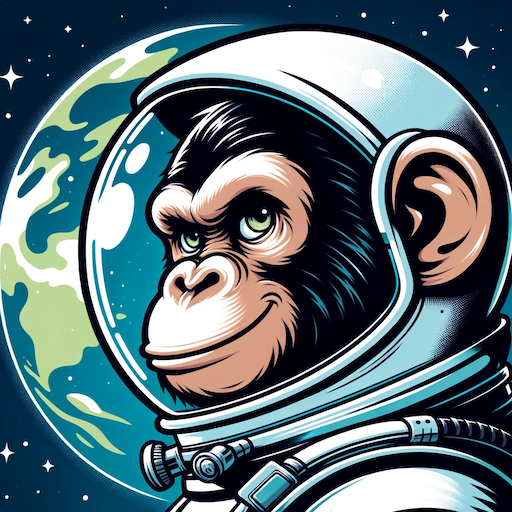 Hello and Welcome to Space X-Chimp™ website. Thanks for taking the time to stop by. We hope that, on our website, you will find the software you need.
Space X-Chimp™ was founded in May 2013 by Arthur Gareginyan, a designer and full stack software engineer with many years of experience in the IT field. The main goal was to make a project that will become a source for anyone who wants to have the best software they can. Please visit our Story page for learn more about Space X-Chimp™ history and milestones timeline.
We specialise in web design, software and web development, but you'll also see us contributing tutorials, news and opinion pieces from time to time on our Blog. All our products you can find on the Store page.
Whether you're a blogger or a website owner, we know you have many places where you can find the software. If you're a current user, thanks for choosing us — we love having you around. If you're looking to build your online presence and haven't decided where to get the right software, give us a try. We'd love to become your friend/partner on the web.
Our developers have created 24 free and premium products for CMS WordPress: 21 plugins and 3 themes, and this number is growing. We have a small number of products, because our goal is not the quantity but the quality of our products. We try to create high-quality products and constantly improve it so that users and customers would be happy.
Most of our products is free, and what's currently free will remain so in the future. We keep our products free by offering premium upgrades and services.
At this point, our customers are tens of thousands of creative people all over the world. And this number is growing every day. We, in turn, will try to make sure that our customers are always satisfied with our software and our service.
We inspire people
3,000+
Total active installs of all themes
We help to enhance
140,000+
Total active installs of all plugins
We make updates
3 million
Total downloads of all plugins
For up-to-date statistics about downloads, and active installs of our products for CMS WordPress, please visit our statistics page.
Thank you for taking the time to read about Space X-Chimp™.
Fact Sheet
At Space X-Chimp™ we wants to make the web a better place. Our family includes spacexchimp.com, mycyberuniverse.com and more. With our products and services, you can create beautiful websites and blogs for free and enhance those websites with our premium products and services.
Company name: Space X Chimp OÜ
Formerly called: My Cyber Universe
Founded: May, 2013
Founder: Arthur Gareginyan
Incorporated: March 3, 2022
Headquarters: Sepapaja 6, Tallinn 15551, Estonia
Brand Resources
Looking to download the Space X-Chimp™ logo, icon or/and banner? We have the artwork files available in both vector (SVG) and raster (PNG). You can freely use our brand resources as long as you are referring to us. But you can not use our brand resources on physical products such as clothes, mugs and etc. To download, please visit our Brand Resources page.